Venetian mill villa wth grotto pool (at Goulediana)
A fully renovated, stone-built compound built on top of three ancient Greek grottos. It used to be a Venetian olive press factory. Now it's a contemporary holiday home with two pools (indoor and outdoor) and an organic vegetable and local fruit garden
Oros Residence Villa
Discover the unexplored village of Oros and stay in a our newly renovated house, located 15 km from the town of Rethimno. Spread over 6 acres of land, hung on a slope of the mountain, overlooking the breath taking views of Madares and Psiloritis Mountains. Come and Relax by the pool!
Selli Residence
In nature near the town. The flat is spacious with large living and separate bedroom, modern, well equipped with TV and 2 air conditioning systems.
There are 3 terraces on 3 different sides… For breakfast, we recommend the bedroom terrace beautiful view of olive trees )
The location is about 15 min from Rethymnon by car.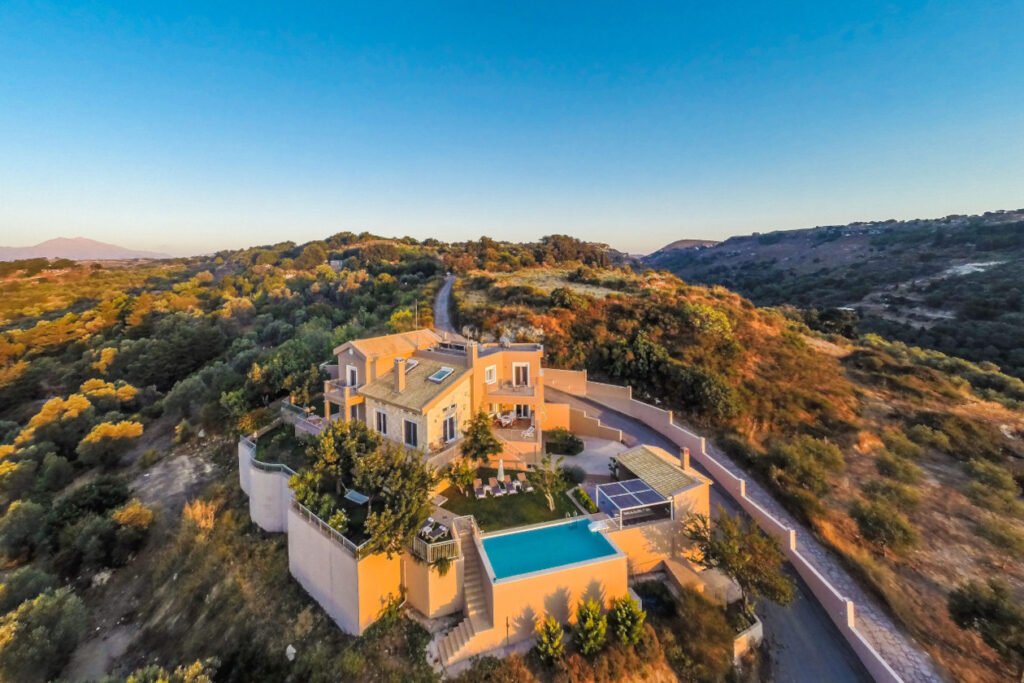 Villa Kleanthi
Villa Kleanthi is a 265 sqm luxurious residence of superior design and construction quality! It is located on a private land of 5,000 sqm in a quiet village called Kare, offering full privacy and mountain views. It is literally a hidden gem around the beauty and calmness of a uniquely green landscape of olive trees and vineyards only 14 km away from the long sandy beach which lies in front of Rethymno city on the North coast and 30 km away from the famous natural beaches of South Crete.